1.
The structure, material, process, manufacturing characteristics of boiler control valve with cavitation resistance
The Control valve's Main role is to regulate the media pressure, flow, temperature, etc. parameters, is the final process control elements in the loop. Control valve is a pipe attachment, which is used to change the channel cross-section and flow direction, the control flow of a medium transport device. According to regulate parts of the signal, the automatic control of valve opening, so as to achieve medium flow rate, pressure and level of regulation. Electric control valve subcontrol valve, pneumatic control valve and hydraulic control valve.
The valve's main parts adopts American ANSII7-4PH (Precipitation-Hardening Stainless Steel) material, this material hardness value is HRC42-48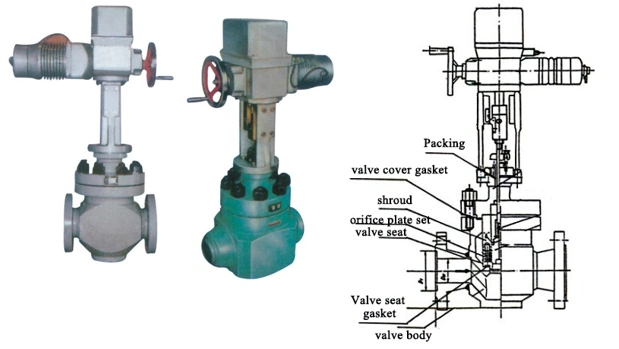 2. T968Y,T948Y boiler feed water control valve/feed water regulating valve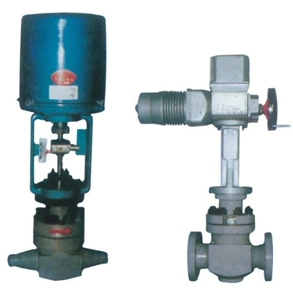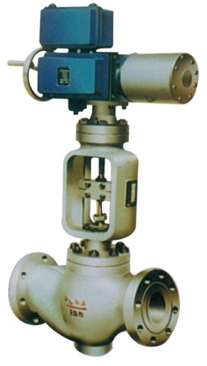 T968Y, T948Y type feed water control valve is one of the most important equipment of boiler feed water regulating system, widely used in power plant, chemical, petroleum, metallurgy, etc. is used to control the system flow rate. Its structure is formed by using multiple perforated disk superposition of orifice plate component and its upper shroud constituted the throttling components. Realize the adjustment of the feed water flow through the rise and fall of the valve core to change the orifice or shroud flow cross section to and ensure target water flow. The valve is suitable for all kinds of liquid flow rate adjustment.
3. T968Y,T948Y type desuperheating water control valve
T968Y,T948Y desuperheating water control valve is the main equipment of boiler water feeding automatically control system.
This valve is mainly used for various fluid temperature and flow controlling.
4. FT968Y boiler feeding water pump minimum flow control valve (recycling system)
The Minimum flow control valve is an important protection equipment for feed water pump. Match with 55, 125, 200, 600M unit boiler and water pump. When the flow rate output of pump is less than the specified minimum flow, feed water pump fluid temperature rise sharply, and even partial vaporization, feed water pump evaporation and cannot run. And the function of the minimum flow control valves is when the feed water pump output flow lower than the minimum flow, the control valve immediately open automatically, divide flow part of the pump feed water to the deaerator to realize recycling, feed water pump are protected, so that when the pump output flow close to the set minimum flow, the minimum flow valve immediately shut down automatically, system in normal working condition.
The minimum flow control valve is actually a throttle valve with flow adjusting and controlling.
5. WT961Y Temperature and pressure relief valve (Desuperheating and decompression control valve)
WT961Y Temperature and pressure reducing valve is a cooling equipment to reduce the high pressure and high temperature to a certain pressure and temperature.
Pressure controlled by the cylindrical shroud and perforated valve core to realize 1 pressure step-down, and again through the diffusion tube and porous plate step-down and quieter fell to the required pressure.
The steam flow is controlled through the valve core to move up and down to change porous cross-section.
6. YT968Y steam flow and pressure control valve
Steam flow and pressure control valve is main equipment to control steam flow rate. For example, to meet the different pressure and different steam flow rate needs of deaerator, evaporator, and shaft sealing device.
This valve is mainly used as steam flow control.