Stainless Steel Check Valve Manufacturer
Leadtek is one of the professional manufacturers of stainless steel products with our own casting foundry.
A Check Valve, Non-Return Valve or One-way Valve is a Valve that normally allows fluid(liquid or gas) to flow through it in only one direction.
Stainless Steel Check Valve are two port valves, meaning they have two opening in the body, one for fluid to enter and the other for fluid to leave. There are various types of check valves used in a widely application.
Such as Swing Check Valve(Threaded & Flanged), Spring Vertical Check Valve(Threaded & Flanged), H71 Wafer Disco Check Valve, H74 Single Door Check Valve, Y-type Threaded Check Valve, 3 Piece Threaded Check Valve and so on.
Below is 3 PC Check Valve datasheet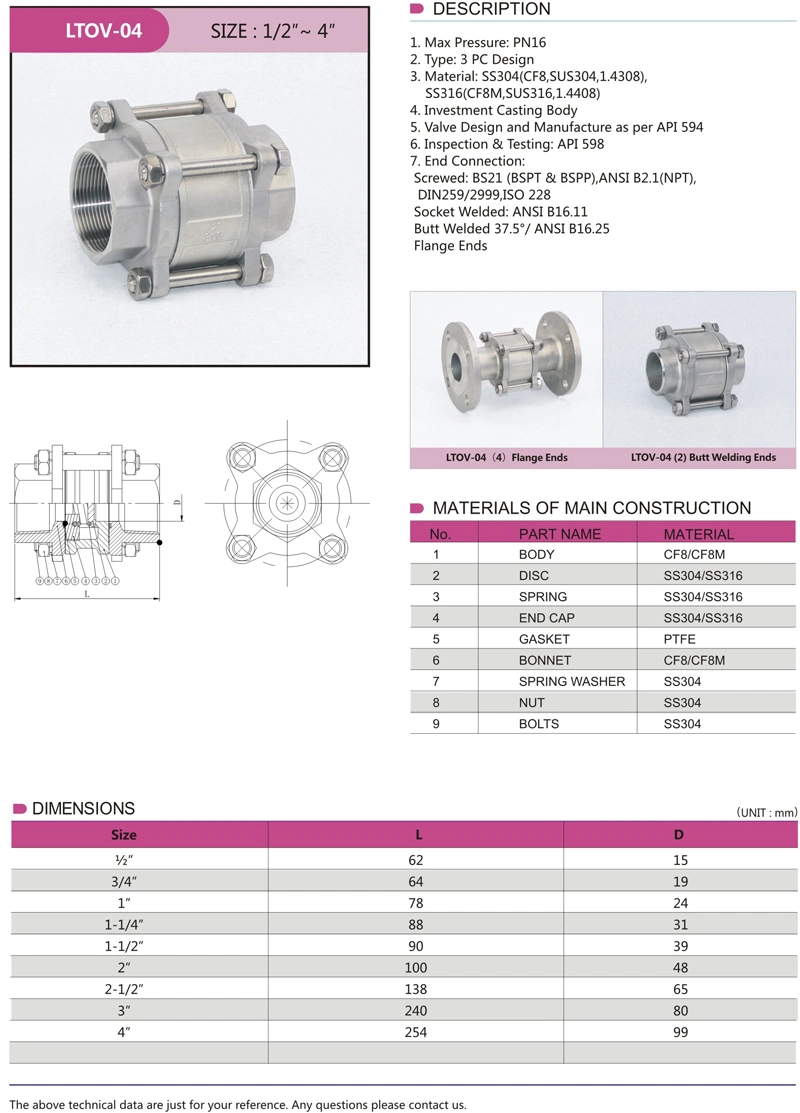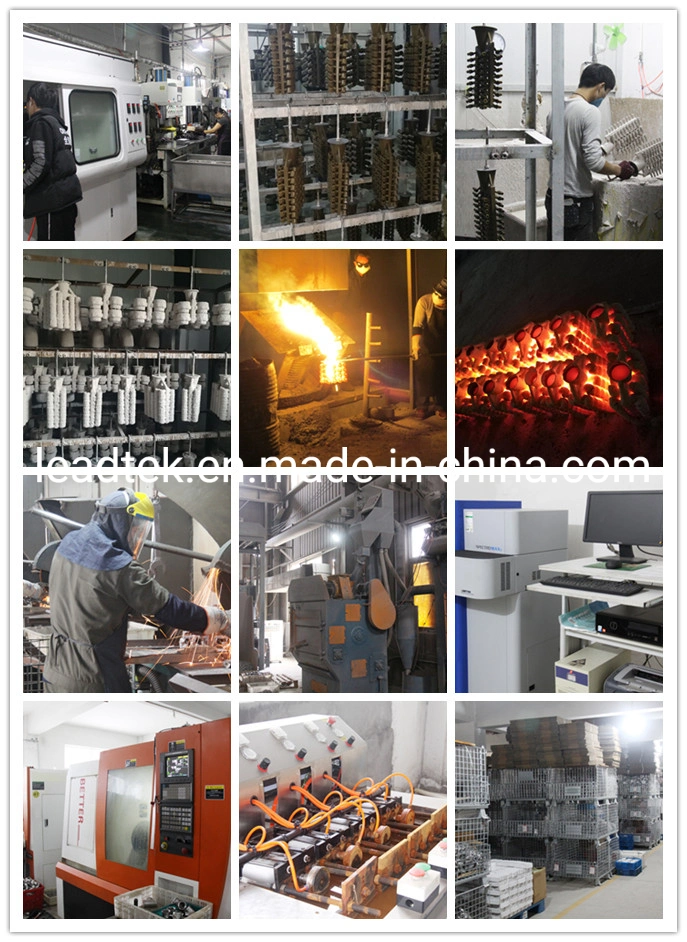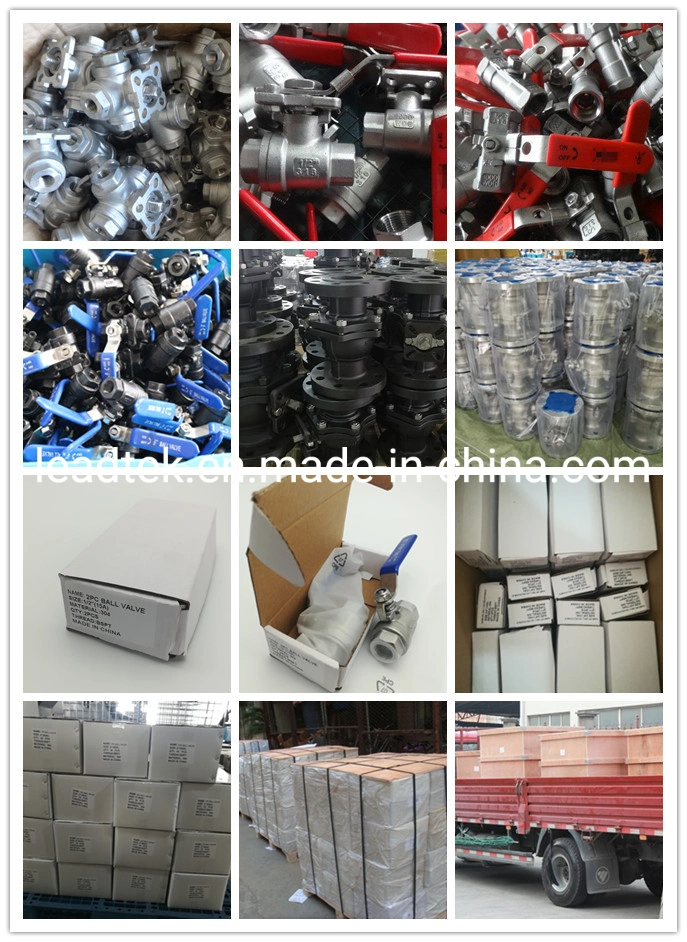 Our Advantage: 1) Own Casting Foundry( Investment Lost - Wax Casting)
- Heavy Strictly control of our production line, starting from casting wax.
- Provide new products development
- Shorter & Fast Delivery time
2) Experienced workers & sales team to save your money and time.
- Wenzhou New Office -2019.6
3) Free Sample Available
Don't Hesitate, Inquiry Us NOW!